Crazy Sushi
1837 Chestnut St, Philadelphia, PA 19103
Order now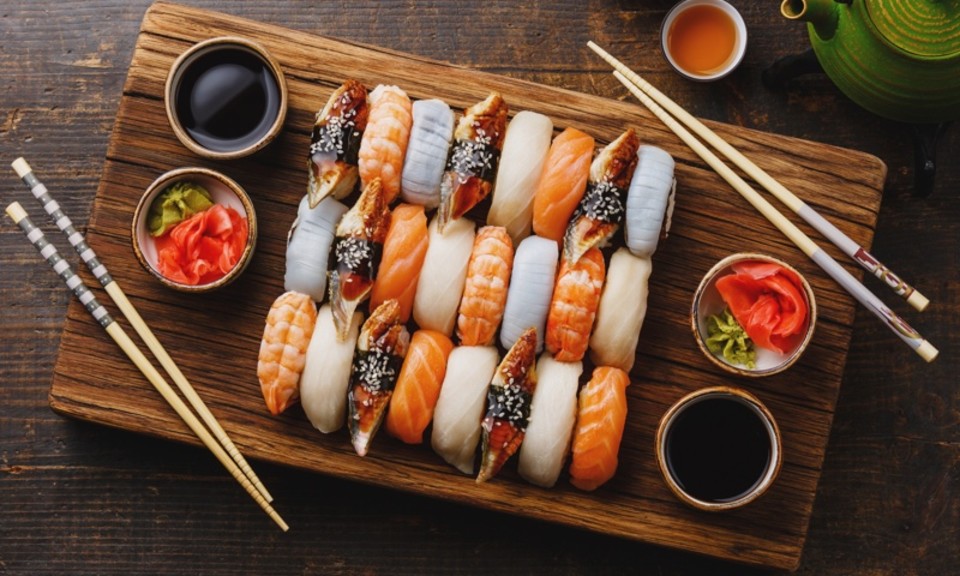 Rachel
Crazy Sushi is one of my favorite places to eat sushi in Philly! Their Dragon Rolls are sooo delicious. I was very surprised to discover that they also deliver, and with really nice delivery rates. The quality of the sushi that was delivered was just as wonderful as in the restaurant! That will not keep me away from going there to eat, but it is good to know that they deliver too! I also want to add that the delivery-man was extremely friendly!!
Joyel
Food was just as delicious as in the restaurant. First time ordering delivery. Food came early and freshly made. My only picky feedback was that the sauce that tops the special rolls was more on the lid of the take out container than the rolls. Perhaps putting the sauce on the side may help with this matter?
Michelle
This was the first time I ordered from Crazy Sushi and I am so glad that I did! Everything was fresh, tasted wonderful, and my order was delivered earlier than expected! I tried one of the crazy rolls - the fried banana sushi - and it was terrific! I can't wait to try some of the other unusual rolls.
Polina
The fish has been pretty fresh the last two time I received delivery, and my order came quickly, within 20 minutes of my request. The miso soup helping was pretty big as well, you can get away with a nice roll and the soup if you're not that hungry.
Caitlin
This was my first time going to Crazy Sushi. The specialty rolls were delicious I got the Leo Roll and Paris Roll. The Spicy Tuna roll was a bit fishy but still pretty good. I would definitely go back again. And I did pick up instead of delivery.
Josh
I love this place. Go to sushi in the neighborhood. American dream roll is awesome.

I accidentally sent the delivery to N 18th instead of S 18th and he was very nice about it after figuring out my error.
Brian
Speedy service. Would have been good to have a more moist oyakodon, but on the whole, good.
Kelsey
Delicious sushi! Super fresh and very quick delivery. Will order from here from now on.
Daniel
High quality sushi, prompt, reliable service and reasonable prices.
Pierre-Luc
excellent Bento, rapid delivery, no complaint, excellent value
About us
Asian, Dinner, Japanese, Lunch Specials, Salads, Sushi
Today

Delivery: 11:30 AM - 10:00 PM

Takeout: 11:30 AM - 10:00 PM

Delivery

Monday:

11:30 AM - 10:00 PM

Tuesday:

11:30 AM - 10:00 PM

Wednesday:

11:30 AM - 10:00 PM

Thursday:

11:30 AM - 10:00 PM

Friday:

11:30 AM - 10:30 PM

Saturday:

1:00 PM - 10:30 PM

Sunday:

1:00 PM - 10:00 PM

Takeout

Monday:

11:30 AM - 10:00 PM

Tuesday:

11:30 AM - 10:00 PM

Wednesday:

11:30 AM - 10:00 PM

Thursday:

11:30 AM - 10:00 PM

Friday:

11:30 AM - 10:30 PM

Saturday:

1:00 PM - 10:30 PM

Sunday:

1:00 PM - 10:00 PM